Natalia Jimenez la cantante española se prepara para otro album…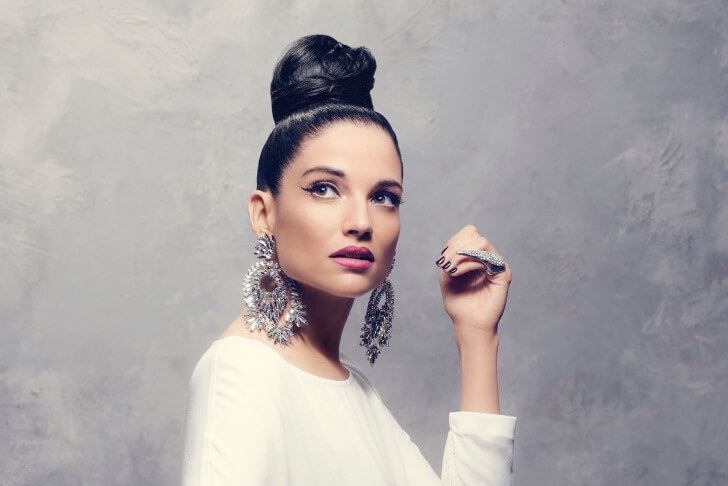 Natalia Jiménez has a unique voice and charm that is hard to forget. With girl power anthems like "Quédate con ella" (Stay with her) and "Creo en mí" (I believe in me), she has women worldwide singing her liberating songs and believing more in themselves. The 37-year-old singer and songwriter —who has recorded great tracks with Marc Anthony ("Recuerdame"), Ricky Martin ("Lo mejor de mi vida eres tú") and Daddy Yankee ("La noche de los dos") — is releasing a new ranchera album with new versions of hit songs by Rocío Durcal and Juan Gabriel.  If she is not on your playlist, here are some reasons to check her out!
1. Before fame, she sang in the subway station in Madrid. Guitar in hand, she would play for anyone who would listen before she became a renowned recording artist. Natalia got her big break as the lead singer of the pop band La Quinta Estación. "When you're starting out and you're singing in a subway, there are days when you say, 'I'm never gonna make it.' But being a part of that made me believe in myself," she told Billboard about the band that launched her musical career.
2. She is also a fashion designer. She designs her own jewelry and clothing pieces for her own use on stage and in music videos. The fashionista combines classic pieces with avant garde accessories, creating a unique look for every performance and red carpet appearance.
3. She had a surprise wedding. In 2016, Jiménez married her longtime boyfriend and manager Daniel Trueba in an intimate ceremony, sharing the happy news on Instagram by posting a photo of her wedding ring. Before finding her soulmate in Trueba, she was previously engaged to Antonio Alcol, canceling her 2009 wedding to him the day before the nuptials. "The wedding was canceled for personal reasons, things that couples go through. I'm great, I'm single, feeling divine and stupendous", she told the press back then.
4. She is a loving mamá. The singer and her husband have a beautiful 2-year-old named Alessandra. The new mom says the baby became the center of her life and she took a break from touring to enjoy time with her daughter.
5. She got the secret for eternal youth from her mom. "She would always tell me: 'Wear little makeup. The less makeup you wear the younger you will look',", she says of her mom's beauty tip. I always followed that and it really works."
Deja tu comentario
También te gustaría